Citroën Berlingo (incl. Multispace) Owner's Manual
---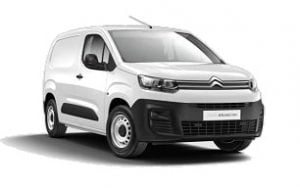 About The Berlingo
The Berlingo (also known as the Multispace in some Countries) is a multi-purpose vehicle designed and manufactured by Citroen, part of the PSA Group. It is a rebadged version of the Peugeot Partner, both of which were formed at the same time by the same combined group. The Berlingo is available in two completely different forms, firstly as a panel van and secondly as a passenger vehicle.
Inherently 'boxy' in shape, the first Berlingo rolled off the production line in 1996 and enjoyed a fairly long run of nearly 25 years. It was first shown at the Paris Motor Show as three variations of concept cars. Citroen gave these concept cars the names; Coupe de Plage, Berline Bulle and the Grande Large. The Grand Large was the only successful concept that made it to production and was sold as a 'roomy small car.' 2003 saw a slight facelift with really the only noticeable changes made to the front-end bumper and some internal tweaks.
The second generation began in 2008, here there were two models available with different names, Citroen wanted their design to be more targeted to a specific demographic and so created a small 'Berlingo' called the Citroen Nemo, and the Berlingo II, the latter was built on the PSA Platform '2'. Despite the Berlingo II being a wholly larger vehicle, it was not seen as competition for the Citroen C4 as the price points were vastly different.
The third generation came out in 2018 and was showcased at the Geneva Motor Show this time, this generation was the first to be sold in Japan. From 2022, all passenger Berlingo's were changed to have either battery or electric engines. The panel commercial vans were not affected, retaining the more traditional engine configurations. Instead of replacing the van Berlingo completely with electric, Citroen added to their line the e-Berlingo, giving commercial buyers the option of diesel, petrol or electric.