Ford Fiesta Owner's Manual
---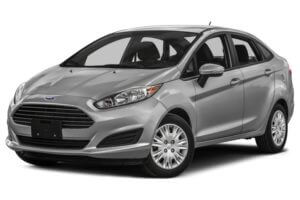 About The Fiesta
Since 1976 the Ford Fiesta has been in production and has seen 7 generations of design in that time.
The supermini class of car is popular with younger and older drivers and the trims on offer for the model make it appealing to most buyers in one way or another.
Several special edition Ford Fiesta's have been released over the years that became cult classics such as the XR2, RS1800 and RS Turbo.
The Ford Fiesta owner's manuals on this page are a great resource for anyone who owns this vehicle.
They discuss how to maintain the vehicle and what one needs to know about its features to get the most out of it.
Fiesta Early Days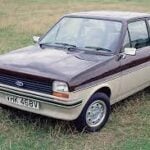 The original model of the Fiesta was approved by the companies founder Henry Ford's son in late 1972 to compete with the Renault 5 and Fiat 127.
When the car was first released in 1976 it came complete with modern features not expected on such a small car like air-conditioning (in North America only) and energy-absorbing bumpers.
As the model evolved over the years it gained a bigger following of fans thanks to its cutting edge technology (making the handbook ever more important to have on standby for the driver), low weight and so low running costs.
The range of engines on offer ensured that the basic platform of the Ford Fiesta would appeal to a broad market of potential customers.
Buyers were able to choose an ultra-low running cost option (typically a 1-liter engine) through to sporty performance-centric 1.6-liter turbo examples that performed like a high-cost sports car.
Non-Standard Fiesta Models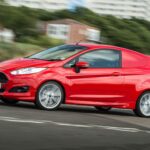 A popular option that appeared for the Fiesta in the early days (and has been carried on with each generation) is the ability to lose the rear windows so the car functions as a van (European territories only).
The Ford Fiesta has a heritage in rallying starting in 1979 when 2 of them were entered into the Monte Carlo Rally all the way through to more recently an M-Sport entry being involved in the World Rally.
In 2019 the Fiesta chassis was used to reintroduce the old sports coupe Puma but as a subcompact crossover SUV this time, sharing many of the mechanical components.
Nowadays the car is sold with a wide variety of trims on offer including:
S
SE
SEL
SES
ST
ST-Line
Titanium
2022 Ford Fiesta
For 2022 the Fiesta is seeing a mid-cycle refresh where Ford has intended for the line to "grow up" in comparison to its competitors.
In terms of design, the supermini is getting a design change with stronger lines along its body to make it seem more "masculine".
Ford has done away with the traditional bulbs in the Fiesta's lighting for 2022 and opted for LED technology – leading to less power usage and a longer lifespan of components.
The dashboard in the revised model has been tidied up and now sees much of the controls moved to the infotainment system.
A digital instrument cluster in front of the driver now relays information about the car in a more efficient way to improve safety and comfort.
FAQ's
Q: How do I get a replacement owner's manual?
A: You can find the Ford Fiesta owner's manuals for sale on websites such as Amazon and eBay. Usually, the newer models can be found brand new easily but for manuals older than 10 years you may have to dig deeper or settle for a second-hand example.
---
Q: How do I get a Ford owner's manual?
A: You can find owner's manuals for Ford cars and trucks on this site in the Ford manufacturer hub (https://manual-directory.com/cars/ford/). You can also find many of the newer manuals on the official Ford website: https://www.ford.co.uk/owner/my-vehicle/download-your-manual.
---
Q: Where can I download my cars owner's manual?
A: On Manual-Directory.com you can find many of the most popular car manuals for free to download, print or view online.