Citroën C4 Picasso Owner's Manual
---
You can find 13 different owner's manuals for the Citroën C4 Picasso on this page that are in the PDF format.
Yearly C4 Picasso Owner's Manuals
The years available stretch from 2010 through to 2022 and to view the manual you just click the name underneath.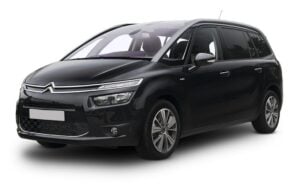 About The C4 Picasso
Since production began in 2006, the Citroën C4 Picasso is a five-seater compact MPV also sold as a 7-seater called the SpaceTourer.
These owner's manuals below provide instructions on how to use your vehicle for general maintenance, safety features, driver assistance systems, and more.
It was introduced to replace the Xsara Picasso and C8 MPV model with a smaller offering better suited to today's market.
Underneath the car is the same platform and engine choices as the Citroen C4 and later the Peugeot 308 but with a taller body.
Safety ratings have always been high for the car, important for this segment of the auto market popular with family car buyers.
Sales of the car regularly top 100,000 units per year with Europe being the largest market for this model.
The second-generation C4 Picasso was launched in 2013 and added many new technologies and driver-aids.
Depending on the level of trim you had fitted to your new car determined the features you had installed, it could be one of these:
Exclusive
Exclusive+
Feel
Flair
Selection
Touch Edition
VTR
VTR+
These new driver-aids included a lane-departure warning, emergency braking assist and semi-automated parking.
Newer models also boasted a 360-degree view around the car thanks to multiple cameras eliminating blind-spots and making parking easier.
Mounted on the dashboard is a removable touchscreen tablet that controls the can infotainment system attached to a surround sound system.