Citroën Jumpy/Dispatch Owner's Manual
---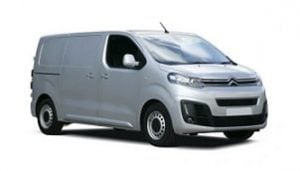 About The Jumpy/Dispatch
The Jumpy is a light commercial van created by the French car manufacturer Citroen along with the Fiat Group and the PSA Group.
Also known as the Citroen Dispatch in some countries, the Jumpy started life in 1994 sharing the mechanics and body configuration with several Nord Eurovan's minivans, i.e. the Citroen Evasion, Fiat Ulysses, Lancia Zeta and the Peugeot 806. Where the styling looked identical, the engines were different.
2004 saw a facelift with the most drastic change made to the front end, and in 2006, the second generation went on sale. These later models had a larger capacity for cargo, with four different diesel engines producing 90 hp, 120 hp and 136 hp and one petrol engine.
A third generation was produced from 2016 onwards and debuted at the Geneva Motor Show. Citroen gave this variant the new name of the 'Space Tourer'. Three years on, the Jumpy was upgraded with a 2-liter EcoJet diesel engine, proving to be 11% more efficient than its predecessor. Changes were made to the front and rear bumpers and the wing mirrors became black rather than color coded to the body. New tech was installed too, now the Jumpy had access to Apple Car Play, Android Auto, a 7-inch touchscreen and newly styled steering wheel. In 2017, the assembly moved to Montevideo in Uruguay.
Citroen added to the line, in later years, an electric variant called the e-Experte Traveller. There were two battery options, the first was a 50kWh with a 200 km range, or the bulkier 75 kWh which could travel 300 km on one charge.