Mini Cooper Owner's Manual
---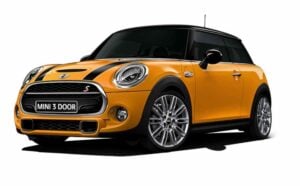 About The Cooper
The Mini Cooper nameplate has been used since 1864 to denote that racing version of the original Mini produced in the UK.
When BMW bought the brand in the year 2000 it was again revised as the sports trim of the car and released a new stable of Cooper's a year later.
The next level up in terms of trim for the modern Mini is the John Cooper Works, taken from the days when the original company participated in Motorsport.
Modern Mini Cooper's are available with a hardtop, convertible or an estate (Clubman) layout complete with barn-style doors at the back.
Engine sizes start at 1.6-litre and go through to 2-litre with some models sporting a turbocharger or even a supercharger attached to increase power.
There are many things that you need to know about owning a Mini Cooper.
In these owner's manuals, you will learn some of the most important aspects of ownership and give you advice on how to best take care of your car.
Some people might think this is a boring topic, but it can be very helpful if you want to make sure everything goes smoothly with your new car purchase.