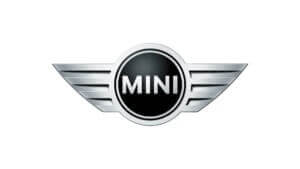 ---
Browse by Mini Model (5 in total)
About Mini
Originally the mission for the Mini brand was to create a "proper small car" for the general public to find it easy to take to the road and become more mobile.
Due to the oil crisis plaguing the prices of fuel, a small car was just what the public needed across the world. The mini's ultra-small shell, lightweight and fun design launched it into modern culture and gave it a spot as an icon of the 1960's.
Mini went through many updates but the basic shape stayed the same until BMW purchased the brand in the year 2000.
When John Cooper of the Cooper Car Company came on board he created a new sporty variant of the classic. This performances enhanced version appealed to many who couldn't afford a sports car or preferred to have a car that could be sporty at the weekend but drive them to work in the week.
The modern BMW produced models of the Mini are larger and heavier but compared to other cars on sale in the market it has retained many of the same aspects of the classic.
You can find multiple different versions of the modern Mini available for all sorts of market of car. You can enhance your boot space with the longer wheelbase Clubman or take advantage of sunny days with the 2 door convertible version.