Mini Clubman Owner's Manual
---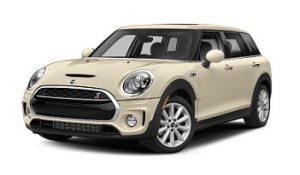 About The Clubman
The modern Mini Clubman (built by BMW after reviving the Mini name in the year 2000) has been in production since 2007 is mechanically very similar to the normal hardtop model.
Originally the Clubman name can be traced back to the early 1970s when the original classic Mini was given a facelift.
A commercial version of the modern Clubman (called the Clubvan) was introduced in 2012 to capitalize on the customers who wanted to use the car for transporting materials without wanting a full-sized van.
This page is full of various Mini Clubman owner's manuals separated by model year.
They were written to help you understand the features and functions of your car.
Topics covered include an overview of the car, how to drive it safely, and what type of maintenance must be performed on the vehicle.
First Generation Clubmans
The first generation modern version was only available as a front-wheel-drive but the second generation saw customers gaining the option of a four-wheel-drive chassis. The rear wheels on the four-wheel-drive versions are driven part-time and controlled by a hydraulic clutch system, kicking in when the front wheels are losing traction.
This Clubman shares the same appearance as the standard model in the front half, the rear half is wider and has side-opening tailgate doors. The rear passengers enter and exit the car through backward opening "suicide doors".
The next generation that is still in production today is a longer car making the car considerably heavier though the engines that are available were increased in size to keep up.
Originally the Clubman and Clubvan were designed around being good for storage but a lot of critics have argued that it lacks behind its competitors in this area.