2006 Ford Escape Owner's Manual
---
You can view the 2006 Ford Escape owner's manual further down the page underneath the image of the cover.
Clicking on the "view full screen" button will take you to a full screen version of the manual.
Manual Cover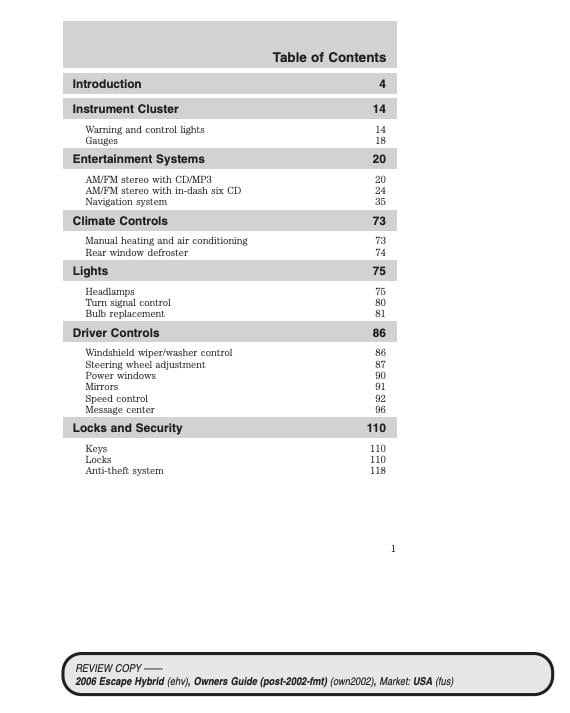 Other Manuals For 2006 Escape (Kuga)
2006 Escape (Kuga)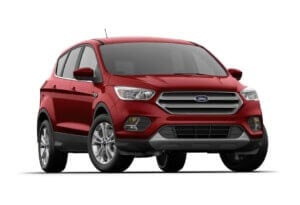 To replace the Ford Maverick the Ford Escape was released in the year 2000 manufactured in many countries around the world.
The range was a popular one among those who live and work in remote areas as the SUV is both comfortable and good off-road.
The addition of technology both inside the car and underneath pushed it ahead of the rest, with its high-tech suspension and adaptive all wheel drive that switches the rear axle on when the front loses traction.
In 2005 a hybrid trim was made available for the Ford Escape that gained it the title of the first SUV to add a hybrid technology and the first American car to be hybrid.
You can find the manual for the 2006 hybrid version of this SUV on a dedicated page here.
The hybrid version uses regenerative technology that captures lost energy from braking and re-uses it during acceleration to increase the range of a tank of fuel.
This 2006 Ford Escape owner's manual leads from the introduction into the instrument cluster to explain what the different warning lights on the dashboard mean.
The entertainment system come up next and show you how to adjust the radio and CD/MP3 player too.
A section on lights lists the different bulb sizes that you will need to buy in order to replace them if they go out.