2022 Ford Escape (Kuga) Owner's Manual
---
You can view the 2022 Ford Escape (Kuga) Owner's Manual further down the page underneath the image of the cover.
Clicking on the "view full screen" button will take you to a full screen version of the manual.
Manual Cover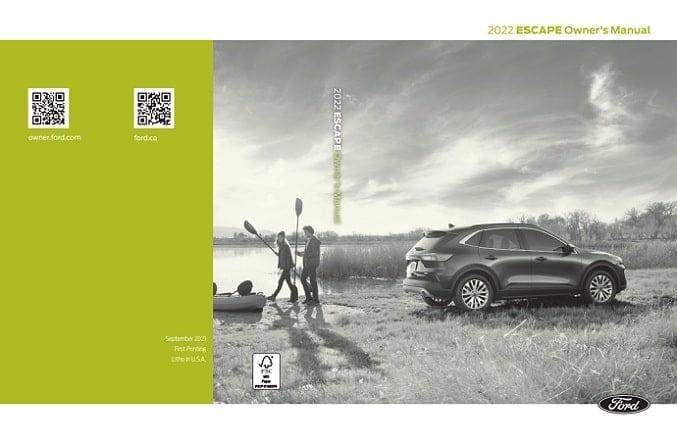 2022 Escape (Kuga)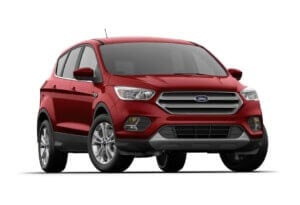 The 2022 Ford Escape is classed as a compact crossover SUV and sits near the bottom of the Ford SUV lineup.
In the USA it has only the EcoSport below it in terms of size, then above it is the Edge - also a compact crossover SUV.
Outside of the USA, the car is sold as the Kuga - this is to ensure the different engines and features don't get confusing for customers as the two regions demand different things.
Originally the Escape was a joint project with Mazda to take on the recently born segment of the car market.
Mazda launched their version of the car as the "Tribute" at the same time - although this model was discontinued in 2011 as Mazda launched their own in-house developed model.
The Escape continued and is now in its fourth generation of design, which this 2022 model year version is an example of.
Fourth-generation models first appeared in 2020 and were built on the C2 platform like the Focus compact car.
A big push for hybrid technology was made during this generation, you can find both mild and plug-in hybrid drivetrain options in the 2022 Escape.
The new Escape PHEV model can travel up to 37 miles on electricity alone before the engine has to start up and take over.
A PHEV version of the car wasn't offered in the previous third-generation Escape that was first launched in 2013.
A premium version of the car is also offered through Ford's luxury wing Lincoln as the Corsair.
All of the features and drivetrains for the 2022 Ford Escape are covered in the owner's manual on this site.
It is put out by the manufacturer and is available to download here free of charge.