About Ford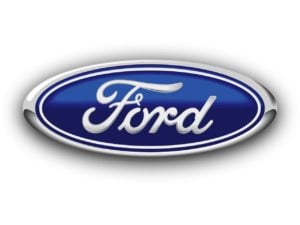 The Ford Motor Company are probably the best known car manufacturing brand in the world. They are well known for the huge catalogue of models they offer as well as the mass-production techniques pioneered by the founder Henry Ford that is said to have revolutionised industry in the early 1900's.
The company has its fingers in many pies, they own stakes in many other car brands such as Aston Martin and Lincoln.
In the United States Ford is currently the second biggest auto manufacturer behind General Motors and fifth when compared worldwide.
The Ford company is a common sight in motor-sport, being found competing in such events as formula one, rallying and touring cars.
They are also pioneers in future technologies too, paving the way in renewable energies such as hydrogen and hybrid electric vehicles.
Many notable models have been released and re-released by the Ford auto brand such as the Fiesta and Explorer.
The Ford Focus is one of the most popular cars in the world and has proven to be a great family car available in many different variants suitable for all budgets.