Alfa Romeo Giulia Owner's Manual
---
You can find 9 different owner's manuals for the Alfa Romeo Giulia on this page that are in the PDF format.
Yearly Giulia Owner's Manuals
The years available stretch from 2016 through to 2024 and to view the manual you just click the name underneath.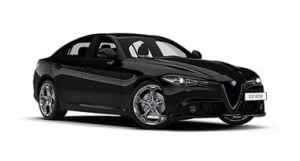 About The Giulia
The Alfa Romeo Giulia is a sedan that brings a lot of fun to a generally very boring market. The Giulia has great character, which can be seen through its sharp looks, agile handling and big power. In fact, the car is able to rival leading competitors such as the Genesis G70, in terms of performance. However, passengers may find the Giulia uncomfortable due to poor seating and firm suspension. Overall, though, the compact executive model is one of the most exciting sports sedans of all time.
Under the hood, the Alfa Romeo Giulia comes equipped with a 2.0-liter four-cylinder engine that benefits from two turbochargers. Not only does this engine sound great, but it also performs excellently. The Giulia is able to accelerate from 0-60 in around 5.5 seconds, which is one of the fastest times out of any sports sedan on the market. It is built on the same platform as the compact crossover SUV from the same Italian automaker, the Stelvio.
The handling of the Giulia does come with its positives and negatives. If you're a fan of sporty-feeling cars then it will be just perfect for you. The firm suspension and agile, sharp handling will allow you to race into corners and come out in one piece on the other side. However, if you just want a comfy ride, the Giulia will be very disappointing. The suspension is built for sport rather than comfort, which will mean you will feel almost every bump on the road. And the handling can become a real pain when driving on tight city roads.
Inside the cabin, the Giulia is truly a great place to be. The car is finished with a leather and plastic trim, which ultimately led to an incredibly stylish design. There's also a great infotainment centre and plenty of technology to keep you occupied. However, your rear-seat passengers are going to be extremely uncomfortable, due to a lack of legroom and cheap seats.