Alfa Romeo MiTo Owner's Manual
---
You can find 11 different owner's manuals for the Alfa Romeo MiTo on this page that are in the PDF format.
Yearly MiTo Owner's Manuals
The years available stretch from 2008 through to 2018 and to view the manual you just click the name underneath.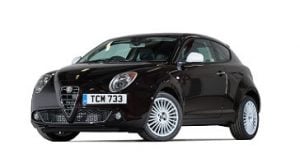 About The MiTo
The Alfa Romeo MiTo is a premium supermini that aims to rival tough competition from Audi and Mini. It is incredibly stylish and certainly stands out in terms of looks. However, the performance of the MiTo is nothing short of uninspiring. As a result, the car was discontinued in 2018, after a run of 10 years.
Under the hood, the Alfa Romeo was equipped with all kinds of engines. The best performing engine was definitely the 1.4 petrol motor, which produced 140 horsepower thanks to a turbocharger.
This engine was surprisingly responsive and felt excellent to drive. However, it made a horrible noise and thanks to a poor design, much of this seeped into the cabin, ultimately leading to a pretty horrible driving experience. This was made worse when considering the build quality from the MiTo's competition.
Put up against other Alfa Romeos the model let the brand down, it did not do any favors for the Stelvio SUV that came out just before it was discontinued.
The lackluster story only continued in the cabin. The cabin was very uninspiring and dull, feeling quite removed from the stylish interior. The build quality was also fairly poor, with cheap and hard plastics covering the majority of the cabin.
Infotainment was also lackluster. Top models would receive a minuscule touchscreen infotainment system on the dashboard. However, in practice, this was just horrible. It was unresponsive, frequently glitched and could be incredibly slow at times. There were hardly any other features to be excited about either. If you're looking for a supermini with all the latest tech, you'd be better off going to Audi or BMW.
In terms of practicality, the Alfa Romeo Mito was again inadequate. Its design meant that it couldn't hold as much space as other models, and you'd struggle to even get a weekly shop in the boot. Passengers in the back would feel extremely uncomfortable and being over 6 foot tall made the driver's seat almost unbearable.