BMW 3 Series (incl. M3) Owner's Manual
---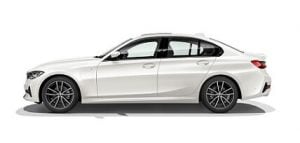 About The 3 Series
The compact executive BMW 3 Series range has been in production since 1975 and has kept the same basic shape during that time.
It replaced the 02 series that had been running since the mid-1960s.
BMW 3 Series owner's manuals are a valuable resource for people who own one of these vehicles.
They contain a lot of information that owners need to know, such as how to properly maintain the vehicle and what kind of problems they might encounter.
You can find a wide range of model years covered to the left of this description with a PDF to accompany each one.
Many different layouts of the car have been available to customers over the generations such as an estate version and even a convertible.
Sales of the 3 Series make up around a third of the total car income for the German car manufacturer BMW.
It's a great all-around car with many different engines, gearboxes and trims available along with a dedicated performance trim called the M3 include:
Efficient Dynamics Plus
Efficient Dynamics Sport
EfficientDynamics
EfficientDynamics Business
ES
Luxury
M Sport
M Sport Shadow Edition
M3
M3 CS
Modern
SE
Sport
The M3 Performance Version
After roughly 10 years of sales of the BMW 3-Series, the company decided to create a performance off-shoot called the M3.
Originally intended as a homologation commitment for the entering touring car racing the range took on a life of its own and has continued to be developed to this day.
M3's feature a larger more powerful engine, improved handling, uprated suspension and brakes plus better aerodynamics over the original.
A larger version of the M3 was also produced based on the 5 Series line called the M5 which featured an even larger engine.
Not only have you got the option of a standard M3 but special edition trims have also been released such as the GTS, CRT and DTM to capitalize on the touring car's success.