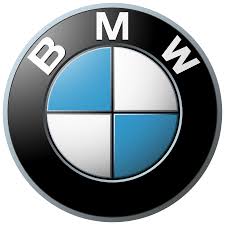 The Bayerische Motoren Werke AG auto manufacturer (or as its better known BMW) is a German multinational company formed in 1916. Originally the company produced aircraft engines, apparent in its logo which represents the spinning blades of a propeller. You can find various BMW models on this page that open up into a list of the yearly owner's manuals available to view or download.
---
Browse by BMW Model (17 in total)
About BMW
The company switched to producing cars in 1918 but briefly started producing aircraft engines once again during the 1930s and 1940s to help with the German war effort.
The company also runs several other brands for different segments of the market. They use the acquired Mini brand to sell small vehicles without harming the muscular branding of BMW as well as the Rolls Royce brand for high-end luxury cars.
During the 1990s they acquired the Land Rover and Jaguar brands from the Rover Group before selling them onto Ford at the turn of the Millenium.
BMW has had successes in motor-sport over the years, using both 4 wheeled cars and 2 wheeled motorbikes (where the company has made many advancements in technology).
You may find BMW engines in other makes of cars, they are known as a leader in engine design and technology. Newer technologies such as lithium-air batteries, pioneered by BMW can be found in the latest model of Toyota Supra.
BMW X5
Popular in both the USA and European regions is the BMW X5 SUV released in 1999.
Underneath is a platform built for a car rather than a true off-road vehicle to allow it to perform better for most customers who will rarely take it onto difficult terrain.
BMW X3
Due to the success of the X5 model several years later the German car manufacturer released a smaller model called the X3.
This model was also designed for on-road use and featured a range of engines for all budgets.