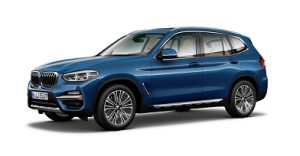 About The X5
To make their first move into the SUV world the BMW X5 was released for the late 1999 model year.
These owner's manuals will give you more information on the history of this vehicle and how to operate it correctly so that you can enjoy your driving experience even more.
Although most people would class this car as an SUV, BMW branded it as an SAV (sports activity vehicle) – due to its platform being shared with a car rather than a true off-road vehicle.
It was imagined as the SUV version of the 5 Series executive car, a veteran line from the 1970's – the ideal customer for this new car.
All X5's feature four-wheel-drive and customers can choose from a range of gasoline or diesel engines.
Sales of the X5 range have always held steady thanks to the company's great image and the model's ability to improve fuel economy through the generations.
Like the sedan/estate line that goes with this SUV, the car also got its own dedicated performance trim under the "M" badge.
Several performance versions are sold by the company as well as the standard version and these all go under the names:
M Competition
M Sport
M50i
xLine
This model sits towards the larger end of the BMW SUV range with the X1 sat right at the bottom as the smallest.
X5 M Performance Trim
The X5 M version was made available in 2010 and original models had engine choices ranging from 268bhp through to a high-performance 547bhp.
Alongside a more powerful engine, the M badged versions have upgraded suspension, brakes and aerodynamics plus stronger steering.
Several turbocharged diesel engines are also available for those who prefer the torque heavy fuel type, including a twin-turbo diesel version.
To cope with the extra power more safety equipment is installed in the X5 M such as launch control and variable power distribution.