Citroën C4 Owner's Manual
---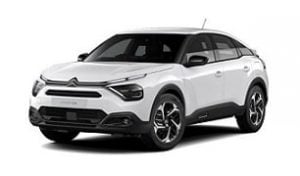 About The C4
The C4 is a small family compact car developed by the French car manufacturer Citroen as part of the POSA Group. It was the successor to the Xsara.
Its first generation began in 2004 and Citroen were keen to develop a car that would appeal to a wide number of people. The C4 was first seen at the Paris Motor Show, available as either a hatchback coupe or a 5-door saloon.
The C4 was the cousin of the Peugeot 307 and the structure was based on this make-up. The main selling point of this vehicle was the superior technology of the time, it featured lane departure warning, directional headlights and a perfume dispenser integrated into the ventilation system. The C4 had a fully transparent glass roof with a new 'shaped' airbag system, which upon inflating, it could mould around the driver or passengers to allow for a better fit in space.
The second generation was wholly bigger and Citroen dropped the 3-door variant in favour of only producing the 5-door. This decision was made for two reasons, the first was simply due to poor sales, and the second was so as not to compete with the Citroen DS3.
This generation had a less eccentric design, being less rounded and much more angular. It had aggressive styling with a huge bumper and sleek ribs running down the sides both above and below the door handles. The dashboard made use of both digital and analogue technology.
The C4 Saloon was only released to the Chinese market between the years 2015 and 2019.
A third generation came out in 2020 and had a completely different coupe SUV styling. These new models had a drastically upgraded interior along with a wide touchscreen and much more expensive materials used in the car.