Citroën DS4 Owner's Manual
---
You can find 9 different owner's manuals for the Citroën DS4 on this page that are in the PDF format.
Yearly DS4 Owner's Manuals
The years available stretch from 2010 through to 2018 and to view the manual you just click the name underneath.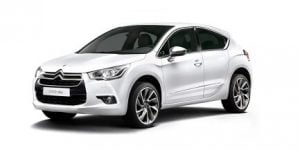 About The DS4
When the DS4 first entered production in 2010 it was marketed under the Citroen brand.
This continued until 2015 when the model was spun off into the new luxurious DS brand and given the model name "4".
Many other models from Citroen also went through this move including the smaller DS3, the first model to make the move.
The car has stayed relatively the same during the whole time and has always been classed as a compact car.
So far the DS4 has gone through 2 generations of design, the second starting in 2021 after a 3-year gap where the car was not produced at all.
The original Citroen DS4 was built on the same platform as the C4 model from the same French automaker.
When the second generation model came into production the company shifted it over to the same platform as the Opel Astra and the Peugeot 308.
As the car is heavily marketed in European markets it has always been offered with both a gasoline and a diesel engine.
Mated to these powerplants is the choice of a manual or automatic gearbox powering only the front wheels.
Euro NCAP awarded the car a five out of five stars rating when it crash-tested it in 2011 with the safety-assist test scoring very high (97%).
The new second-generation DS 4 is offered with a hybrid drivetrain for the first time and an 8-speed automatic gearbox as standard.