Peugeot 308 Owner's Manual
---
You can find 10 different owner's manuals for the Peugeot 308 on this page that are in the PDF format.
Yearly 308 Owner's Manuals
The years available stretch from 2014 through to 2023 and to view the manual you just click the name underneath.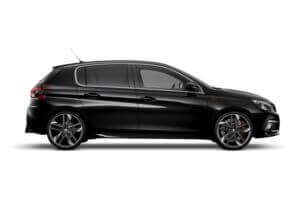 About The 308
To replace the Peugeot 307 that had been in production since 2001 the French car manufacturer released the 308.
It comes with many features that make it a reliable vehicle for the driver to use for years.
In these owner's manual PDFs Peugeot will be discussing some of those features as well as how they work.
This small family car began production in 2007 and has gone through 3 generations of redesign with the most recent being in 2021.
The car sees direct competition from other compact cars in the "C" category such as the Mazda3 and the Toyota Corolla.
Buyers have had the option of getting theirs as a 3 or 5-door hatchback or even opting for a 5-door estate layout.
A hard-top convertible was also sold from 2009 called the 308 CC though boot space was greatly sacrificed when the roof was down.
With many options of engines and trims, the car could appeal to many different budgets and a performance-based GTI version was added in 2010.
With the introduction of the second generation in 2013, the 308 started using the shared EMP2 platform used by many other cars and vans across Peugeot and Citroen.
Trims got an upgrade as well as the base model itself, the GTI gained a limited-slip differential to help get the power from the 250hp engine onto the ground.
Alongside this GTI trim, you can also choose from 9 other options in recent years including:
Access
Active
Allure
Allure Premium
Feline
GT
GT Line
Pure Line
Tech Edition
In 2014, the 308 received an award for being the European Car of the Year which saw it go up against the BMW i3 and Tesla Model 3.
Then in 2020, a digital cockpit was introduced from the 3008 model to help bring the car up to date and occupants entertained.
2021 saw the 308 range enter its third generation of design with changes that include the car growing slightly longer and a hybrid option for the engine.