Ford F-250 Owner's Manual
---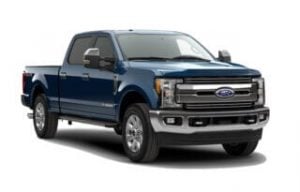 About The F-250
The F-250  name traces its roots back to 1953 when it took its place as the 3 quarters of a ton version of the F-series pickup truck range that started 5 years earlier.
F-series pickup trucks have been the basis for many commercial vehicles over the last 7 decades and are available in many different weights and power trains.
This F-250 slots between the smaller F-150 and the larger F-350 with many special editions built for each platform such as vans and performance trim like the SVT Lightning.
More recent versions of the F-series range of trucks for the 2021 model year will be available with a hybrid electric option to capture lost energy from braking.
The 2021 version also debuts technology such as variable-displacement engines and a 10-speed transmission for better acceleration and fuel economy.
Owner manual's from the year 1996 can be found on this page for the F-250 version of the pickup truck series.
These manuals cover from the ninth generation of the F-series through to the fourteenth version that is available today.