You can find 11 different owner's manuals for the Kia Venga on this page that are in the PDF format.
Yearly Venga Owner's Manuals
The years available stretch from 2009 through to 2019 and to view the manual you just click the name underneath.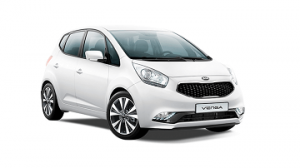 About The Venga
The Venga is a small city car created by Kia. The Venga only lasted one generation, had five doors and had the ability to seat 5 passengers if required.
Early models were the brainchild of Gregory Guillaume who was under the direction of Peter Schreyer (head of Kia's design department) in 2009. After early drafts were completed, Kia debuted the Venga at the Frankfurt Auto Show later that year, showing that it shared the same platform with the Soul.
The word 'venga' translated into Spanish means 'come'; or 'come on.'
Kia pointed out the main objective of this vehicle was to maximize interior space whilst keeping the exterior minimal; as a result, this little Kia had an exceptionally long wheelbase and tall roof for its class. This made the Venga perfect for negotiating small busy towns and cities. Although not built for long distances, the Venga has several features built in for comfort.
For example, the upper models had heated steering wheels, keyless entry, LED rear lights, and all models had active front headrests, load limiting pre-tensioned seat belts, 6 airbags, tire pressure monitors and anti-lock brakes.
The front grille, Kia dubbed the 'tiger nose' stood out amongst its competitors. Following the 2015 facelift (the only real change that was made to the Venga), a new 6-speed automatic transmission was installed to replace the former 4-speed. Throughout its life, the Venga received mixed reviews, which ultimately ended in Kia pulling the car from production.
This car was met with mixed reviews, UK motoring publication Top Gear marked it low with a star rating of 4 out of 10, saying of the Venga, 'as sensible and tasty as a dry cracker. A decent enough car, perhaps one for the freedom pass bridge.' It scored a fairly respectable 4 out of 5 on the NCAP European safety test, which Kia did not find acceptable and so made a number of structural changes, had it retested and achieved 5 out of 5, making the scores 89% for adults safety, and 85% for children.