Renault Fluence Owner's Manual
---
You can find 22 different owner's manuals for the Renault Fluence on this page that are in the PDF format.
Yearly Fluence Owner's Manuals
The years available stretch from 2009 through to 2020 and to view the manual you just click the name underneath.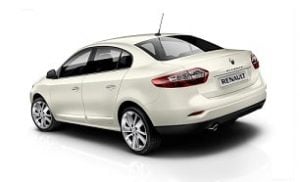 About The Fluence
The Fluence is a compact sedan built by Renault (the French car manufacturer) at the Oyak plant in Bursa, Turkey. This location was chosen for its strategic position in Europe, allowing a good range for most European exports.
This Fluence model began sales in 2009 and was based on the popular C Platform seen supporting other lines such as the Megane.
In some countries, the Fluence carries the name badge 'SM3,' a result of being built by Renault Samsung (again, only in some countries). The vehicle debuted as a petrol-powered vehicle at the Seoul Motor Show, there were several powertrains, 1.6-liter 110 hp, 2-liter 140 hp and a 1.5-liter dCi diesel engine.
For both Argentinian and Brazilian markets, the Fluence was sold as a 'sport' version. 2012 saw a facelift for the Istanbul Motor Show, and to evidence its update, Renault added a new sleek grille.
Renault spent time trying to engineer an electric version of the car in 2009 (the Renault Fluence ZE), but this ultimately did not last long or sell well despite numerous team efforts from France, Argentina and Brazil.
The second generation was reserved only for the Argentinian market despite its popularity in countries such as the Middle East, North Africa, Egypt, China, Latin America and Malaysia. In Latin America, there were three trim levels, all of which use a 2-liter engine with an option of a manual 6-speed gearbox or automatic CVT transmission.
This Fluence scored a rather respectable 4 out of 5 stars for NCAP safety testing and was received as a very safe family car, with anti-lock brakes, emergency brake assist and child seat connection points, like its sister car, the Modus.