Renault Clio Owner's Manual
---
You can find 12 different owner's manuals for the Renault Clio on this page that are in the PDF format.
Yearly Clio Owner's Manuals
The years available stretch from 2012 through to 2023 and to view the manual you just click the name underneath.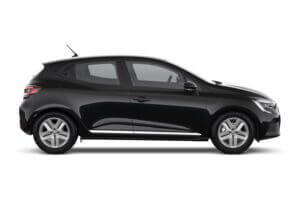 About The Clio
The Renault Clio is classed as a supermini car that competes on the market with models such as the Ford Fiesta and Fiat Panda.
These owner's manuals provide you with information about your vehicle's specifications, safety features, fuel economy ratings and how-to instructions.
They cover various operations in order to make sure that you are well informed about all aspects of owning this vehicle.
Clio MK1
Originally the car hit showrooms in 1990 and has been updated and redesigned ever since with it entering its fifth generation in 2019.
It was intended to replace the Renault 5 line that had been popular since its launch in the early 1970s.
In terms of popularity, the Clio has managed to win the "European Car of the Year" award twice and is one of the best-selling models of car on the continent.
A wide range of engines helped the car get off to a great start, ranging from the modest 1.1-liter petrol through to the powerful 2-litre 16 valve Williams version that is now sought after.
The Clio Williams proved massively successful and the French car manufacturer ended up making more than double the numbers they needed to in order to compete in Motorsport with it.
Alongside performance versions of the car, Renault also made a panel-van called the Kangoo that shared the same platform in 1997.
Clio MK2
The second-generation model came into production in 1998 and the car was now visibly larger, rounder and "bubble-like".
Renault did not carry the Williams partnered trim over but did introduce a mid-engine rear-wheel drive 3-liter V6 version called the RS.
Clio MK3
In 2005 the third-generation model of the Clio became available and the car was shifted to a shared platform called the Alliance B and grew slightly again.
Other cars built on the Alliance B platform included the Nissan Note and the Renault Captur to name a few.
No performance trims were carried on for this version and never did again at the time of writing, though a 2-liter 16 valve engine choice did remain on the order sheet.
In fact, the trim choice has been reduced greatly in the most recent version of the car to just Iconic, Launch Edition, Play, RS Line or S Edition.
Clio MK5
The most recent version of the Renault Clio is the fifth generation that was released in 2019 and customers can now opt for a hybrid system to increase fuel consumption.
This new model has high-tech interior features and is built on the same platform as the Dacia Logan and Nissan Juke.