2023 Volkswagen Tiguan Owner's Manual
---
You can view the 2023 Volkswagen Tiguan Owner's Manual further down the page underneath the image of the cover.
Clicking on the "view full screen" button will take you to a full screen version of the manual.
Manual Cover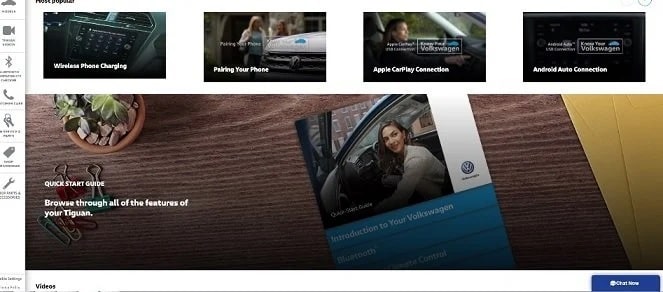 2023 Tiguan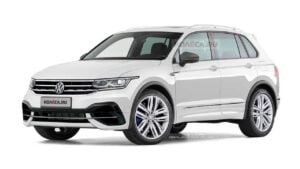 Not much is changing with the 2023 VW Tiguan due to it getting a major overhaul in the previous 2022 year.
This new model continues to benefit from the line's extensive suite of technology and a large amount of screens delivering data and entertainment.
Many of the 2023 Tiguan's controls are embedded into these infotainment screens leaving the dashboard looking a lot less cluttered than before.
Working out the controls for the new model is pretty easy but you may still need to resort to the owner's manual PDF from time to time.
Critics continue to complain about the model's unresponsive steering though - even in the sporty SE R-Line Black trim.
On the plus side, the 2023 Tiguan is described as having a comfortable ride with the sporty trims seeing a slightly harder ride.
It continues to battle against other compact crossover SUV models like the 2023 Toyota RAV4 and the 2023 Honda CR-V.
What sets this VW apart from the others is the German engineering and the third row of seating found in this model.
The 2023 Tiguan's third row of seating is seen as a selling point but some people have noted how it is too small to be seen as practical.
You could perhaps squeeze smaller occupants such as children into the third row of seating though.
In 2022 the Tiguan was the best-selling model for Volkswagen in the USA and will probably continue to hold that title through 2023.
Many owners of hatchbacks and sedans are switching to these compact crossover SUVs thanks to the abundance of space inside the cabin.
Compact crossover SUVs like this 2023 Tiguan also benefit from a safer elevated driving position and easier access in and out of the car.