2023 Honda CR-V Hybrid Owner's Manual
---
You can view the 2023 Honda CR-V Hybrid Owner's Manual further down the page underneath the image of the cover.
Clicking on the "view full screen" button will take you to a full screen version of the manual.
Manual Cover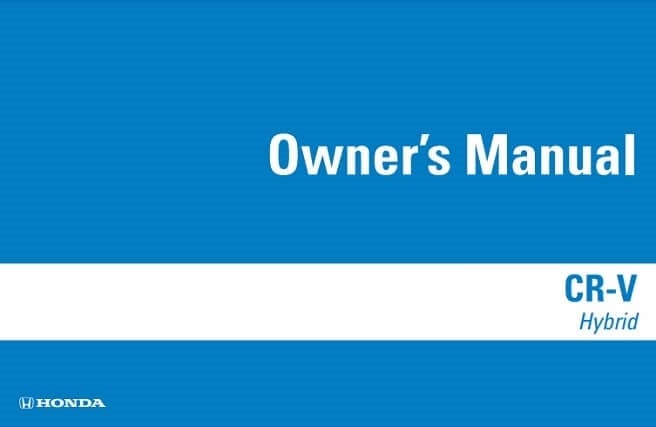 2023 CR-V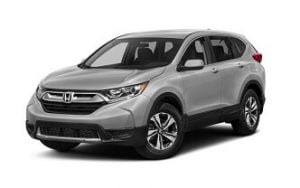 While the competition is become more intense in the compact crossover segment—with most-improved high flyers like the Mazda CX-50 and the Kia Sportage and mindshare juggernauts like the Toyota RAV4 constantly squabbling over market share—the Honda CR-V still manages to remain the segment's benchmark for many.
Since its introduction in 1997, the CR-V has consistently appeared at or near the top of this market sector, thanks to its smooth mix of enjoyable ride quality, first-rate storage and practicality credentials, easy-to-use and helpful on-board tech, and top-class fuel economy.
However, with raging rivals hot on its heels, Honda takes extra steps to bolster this nameplate's success, adding a few smoothing touches to the SUV's exterior, dramatically improved interior aesthetics, an elongated wheelbase, and doubling down on its hybrid offering for even more enhanced gas savings.
Every extra inch matters in a compact SUV marketed for its practicality, so the addition of extra legroom that comes from Honda stretching the wheelbase on the 2023 CR-V by 1.6 inches is much welcomed. The company also takes great strides toward making the Hybrid as practical as regular CR-V options by adjusting the internals to ensure they now offer the same sizes in their cargo hold.
Even more critical is the muted changes to Honda's stance on the Hybrid version of the 2023 CR-V. Typically (in recent years,) the brand offers the CR-Vi in five trim levels: LX, EX, Sport, EX-L, and Sport Touring. For the past few years, Honda has offered hybrid options for the Sport, EX-L, and Sport Touring trims, while the other models are stuck with the standard 1.5-liter four-cylinder turbocharged gasoline engine.
However, while the company retains this formula for the 2023 CR-V, it is gradually sunsetting the "CR-V Hybrid" from its marketing, switching to making the hybrid engine the default option on its range-topping CR-V trims.
For the 2023 CR-V Hybrid, this powertrain is a 2-liter four-cylinder engine that pairs with two electric motors to make a combined 204 HP and 247 pound-feet of torque. The setup comes mated with standard front-wheel drive (optional all-wheel drive available) and a continuously variable automatic transmission.