2022 Volkswagen Tiguan Owner's Manual
---
You can view the 2022 Volkswagen Tiguan Owner's Manual further down the page underneath the image of the cover.
Clicking on the "view full screen" button will take you to a full screen version of the manual.
Manual Cover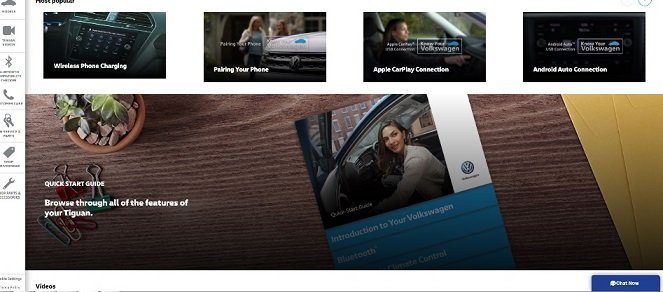 2022 Tiguan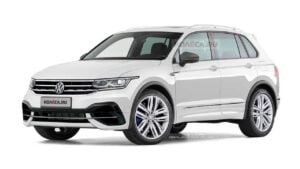 The 2022 Volkswagen Tiguan is classed as a compact crossover SUV.
It boasts the positives of a traditional SUV (like high driving position and masses of space for cargo and occupants) but with a lighter chassis.
Crossover SUVs like the Tiguan are not designed to go offroad and lack the heavy equipment required to do so - a positive to many drivers in the Western world.
This chassis (the MQB platform) is shared with many other VW models such as the Golf and has had extensive resources invested in it.
Over the last few years, the Tiguan has not only become the best-selling car for Volkswagen but also become the best-selling SUV in Europe.
Volkswagen manufacturer around 1 million of these cars per year and see sales as far as the Americas and China.
In America, the 2022 VW Tiguan is only sold in its long-wheelbase format to appease the car buyers in that region who are used to larger vehicles than the Europeans.
Inside the long-wheelbase version, you can also opt for an optional third-row of seating increasing the occupant up to a possible 7.
For 2022 this model as well as the Atlas have seen their styling refreshed to catch up with the rest of the VW fleet.
Heated seats and a digital instrument cluster have become standard on these new Tiguans as well for the first time.
For a full list of the features, you can find inside of your version of the car you can check out the official owner's manual.
A copy of that document is kept on this site as a PDF for everyone to read free of charge.