Volkswagen Owner's Manuals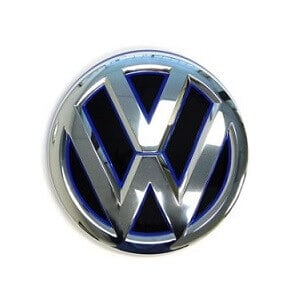 Based in Germany and tracing its roots back to the mid-1930s, Volkswagen has become a superpower in the automotive world. They have taken over many of their European rivals and implemented their own cutting-edge technology into their models. For these Volkswagen models as well as their sub-brands you can find PDF versions of the official owner's manuals on this site.
---
Browse by Volkswagen Model (23 in total)
About Volkswagen
Volkswagen's founding story is one of controversy as Adolf Hitler had requested that the company be formed so that affordable mass-produced cars can become available to the German public.
In 1937 the Nazi party went to Porsche and asked them to design a simple car which was then manufactured under the Volkswagen name.
The following large brands were taken over by Volkswagen over the years with each one focused on a separate market of its own:
Audi, a premium/executive brand that VW offers many of its models through but with a higher-level of luxury and features.
Porsche, a German sports car brand that focuses on 2 seat sports cars and high-end sports SUVs.
Skoda, a budget producer of cars originally from the Czech Republic.
Scania, a manufacturer of commercial vehicles such as trucks.
Lamborghini, a super-car brand known for its 2 seat large volume engine models
Bugatti, a historic brand of car with hyper-car models available to purchase with big-ticket prices
Bentley, another historic brand aimed at luxury models with big price tags to match the quality
Many famous models came out of Volkswagen such as the Beetle, Golf and later the Jetta.
How do I download a VW owner's manual?
You can find many of the popular Volkswagen models and their corresponding owner's manuals on this website.
You can download the VW manuals totally free of charge in PDF format and even store them on your computer or mobile device.
All you have to do is choose the model you are looking for in the list above to view the years available.
On the Volkswagen website, you may have to enter the VIN of the car you own to get access. On manual-directory.com we list all of the PDFs in an archive that's easy to browse through and find your car in.