You can find 6 different owner's manuals for the Acura RLX on this page that are in the PDF format.
Yearly RLX Owner's Manuals
The years available stretch from 2015 through to 2020 and to view the manual you just click the name underneath.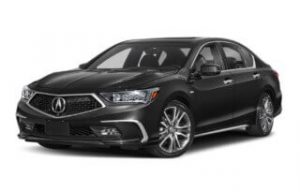 About The RLX
Replacing the RL line by the same Japanese luxury automobile manufacturer, the Acura RLX was the company's flagship executive car between 2014 and 2020.
It had some interesting features such as an all-wheel-steer system (Honda call SH-AWD) and a hybrid option to capture lost energy during braking.
If you find yourself needing help with something related to your  RLX, then the owner's manuals on this page can help you.
All RLX models had the same engine, a 3.5-liter V6 mated to a 6-speed automatic transmission until 2017 when it was upgraded to a 10-speed.
Underneath the car had an aluminum chassis in the front half and active dampers to aid in handling and ride comfort.
Inside the car, you could have heated and cooled seats depending on the level of trim with a 14-speaker sound system included as standard.
Due to the company putting more focus on crossover SUV models in its lineup such as the RDX, the RLX was discontinued in 2020.