You can find 10 different owner's manuals for the Acura TLX on this page that are in the PDF format.
Yearly TLX Owner's Manuals
The years available stretch from 2015 through to 2024 and to view the manual you just click the name underneath.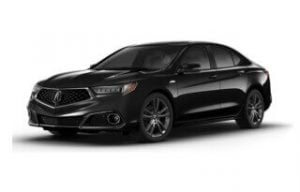 About The TLX
Beginning production during 2014 in Ohio and China the Acura TLX was a replacement for the TL and TSX ranges.
This compact executive car is marketed by Honda under its luxury Acura sub-brand.
If you are the owner of one of these cars, this manual will teach you how to take care of your vehicle.
These Acura TLX owner's manuals covers topics like routine maintenance, safety features, warranties and more.
The original and current version (until the release of the second generation due 2021) sports either a 2.4-litre straight 4 cylinder engine or a 3.5-litre V6 for more power.
Mated to that choice of engine is either a 9 speed automatic or 8-speed dual-clutch manual transmission.
Buyers can also choose for the standard front-wheel-drive vehicle to include four-wheel-drive and even four-wheel steering too.
The TLX is crammed full of multi-layer insulation to reduce road noise experienced by the occupants for a more comfortable experience.
Acuras' use of aluminum in the chassis and advanced double wishbone suspension ensures a comfortable ride and high performance when cornering.
The Acura TLX 2017 face-lift brought a redesign of the body and mobile device connectivity for Apple and Android devices.
Along with a face-lift a new "A" Spec performance trim was added to the line-up which added interior and exterior flare to make the car more exciting, though the performance is not affected.
Safety ratings for the TLX are fantastic with 5 out of 5 stars awarded by NHTSA and every test rated as "good" apart from the tricky "Small overlap frontal-offset" that most vehicles struggle with.