You can find 10 different owner's manuals for the Acura ILX on this page that are in the PDF format.
Yearly ILX Owner's Manuals
The years available stretch from 2013 through to 2022 and to view the manual you just click the name underneath.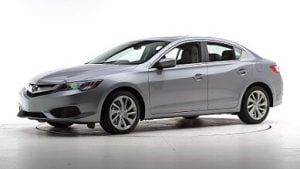 About The ILX
Produced by Honda and marketed under the Acura brand, the ILX is a subcompact executive car.
Production of this car started in 2012 with customers getting delivery of theirs in the 2013 model year.
The introduction of the ILX model into the North American market was done to replace the Integra and in Canada it replaced the CSX.
Underneath the car is essentially a Honda Civic sedan with many premium features added to it.
Lighter, stronger materials are used for the shell with higher quality bumpers and bodywork.
Suspension and steering parts are also upgraded in comparison to the Civic to differentiate this as a more premium model to fall in with the Acura brand.
When ordering your Acura ILX you have many options of trim, engine and transmission – with many of these coming from the Civic order sheet.
Since its release, the ILX has gone through a face-lift in 2016 and 2019 bring better styling and upgrading parts such as the engine and transmission.
In terms of safety, the model hit the ground running though it benefited from the long legacy of its donor car.
A hybrid option for the Acura ILX was added for the 2013 model year though that option was removed in 2015 due to low demand.
You can find many more models from this manufacturer on the Acura owner's manual hub on this site.