Buick Cascada Owner's Manual
---
You can find 4 different owner's manuals for the Buick Cascada on this page that are in the PDF format.
Yearly Cascada Owner's Manuals
The years available stretch from 2016 through to 2019 and to view the manual you just click the name underneath.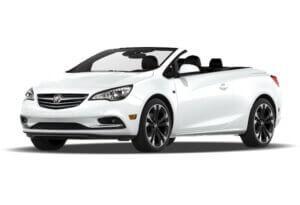 About The Cascada
The Buick Cascada is a rebadged Opel/Vauxhall from Europe adapted for the North American market and is even marketed as the Cabrio in some markets.
The owner's manuals on this page describe how to use your new vehicle properly so you can enjoy its features for years to come.
Production began at the start of 2013 in Poland and then a year later in 2014 in Australia to be badged as a Holden Cascada.
It didn't go on sale in the USA under the Buick brand until early 2016 and was the first convertible sold under the brand for 17 years.
For the American market, just one engine was available, a 1.6-liter turbocharged unit mated to an automatic or manual transmission.
Other markets such as Europe and Australia got access to a slightly smaller turbocharged gasoline engine and a larger 2-liter turbo-diesel option too.
Production of the Cascada was halted in 2019 by the parent company due to all brands experiencing dire sales in their regions.
Buick does not currently have a convertible in its range to take over from this one as they focus on SUVs like the Envision model.