Buick LaCrosse Owner's Manual
---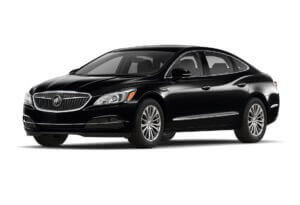 About The LaCrosse
The Buick LaCrosse has been in production since 2004 and became available to customers a year later.
Production of the LaCrosse for the American market was halted in 2019 with General Motors concentrating on the Chinese region.
This car was intended as a replacement for the Regal and Century ranges by Buick and became its flagship model.
First-generation LaCrosse's customers had the choice of 3 power plants ranging from 200 to 300 horsepower and Americans were stuck with an automatic transmission whereas Chinese customers could choose a 6-speed manual.
First-generation models also gained a hybrid option but only for Chinese customers, American buyers would have to wait for the second generation to have that available.
2 years after the release of the second generation LaCrosse a hybrid option was available to American customers though the system wasn't as hardcore as most auto manufacturers were opting for.
The eAssist package added an electric motor capable of adding an additional 15 horsepower to the output of the engine leading to a few extra miles per gallon in the tank.
When the third generation hit the roads in 2017 customers found that the platform it was built on is the same as the Chevrolet Impala.
It was offered with a wide range of trims for customers to choose from such as:
Avenir
Convenience
CX
CXL
CXS
Essence
Leather
Preferred
Premium
Sport Touring
Super
Touring
It was two years later after the release of the 3rd generation that the model was discontinued in the USA due to company-wide restructuring.
This was most likely due to the declining sales in the North American territory of the Buick LaCrosse which sold 1 for every 5 sold in China.