Buick Envision Owner's Manual
---
You can find 8 different owner's manuals for the Buick Envision on this page that are in the PDF format.
Yearly Envision Owner's Manuals
The years available stretch from 2016 through to 2023 and to view the manual you just click the name underneath.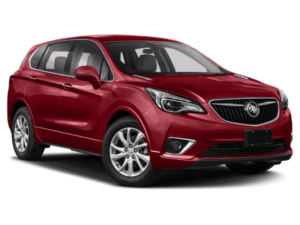 About The Envision
Since 2014 the Buick Envision has been produced and marketed as several different lines by its parent company General Motors.
These owner's manuals will help you understand what this car can do for you, how it compares to competitors in the same class and even give you tips on how to maintain your vehicle.
Sister Models and Origins
You will find the Chevrolet Equinox and GMC Terrain shares a lot of mechanical parts and does look very similar in style.
The plan for the Envision was that it would feature scissor doors that would open upwards rather than sideways but this never came to fruition.
Envision Options
A plug-in hybrid option was also planned for the original car but so far that feature hasn't become available in any trims and no mention of it in the second generation has been made.
In 2019 the transmission choices were revised and a 9-speed automatic was added to the roster to help achieve the best miles per gallon as possible.
The Chinese version of the Envision has the option of a 1.5-liter turbo engine, added due to the high taxes imposed by the government on high displacement engines.
A 2021 version is said to contain technology such as a blind spot monitor, lane departure warning and forward collision alert.