Buick Enclave Owner's Manual
---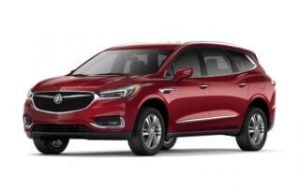 About The Enclave
The Buick Enclave shares its platform with several other GMC cars such as the Acadia and Chevrolet Traverse.
If you're thinking about buying an Enclave, then it will be important for you to read the appropriate owner's manual before taking it home.
The guides on this page give step-by-step instructions on how to use all of the features that come with owning the car.
This mid-size crossover SUV was first debuted at the 2003 Detroit Auto Show but the concept car was called the Centieme.
When released the Enclave replaced 2 other SUVs by Buick in a restructuring, the Rendezvous and the Rainer minivan.
The car has seating for 7 with a possible 8 occupants inside thanks to a second-row bench seat that can be folded down.
As standard, the Enclave comes with a front-wheel-drive chassis driven from the front-mounted engine but buyers can opt for a four-wheel-drive chassis if required.
The first-generation model was stuck with only 1 engine choice, a V6. The second-generation model opened up the engine variations to allow for a smaller 2-liter gasoline engine if required (limited to China).
Transmissions were also limited in the Enclave, the first generation was a 6 speed automatic with the second generation getting a big step up to a 9-speed automatic.
The second generation also saw the car upgraded inside in terms of comfort and features to become more of a luxury model than the last.
Currently, the Chinese market is due for a special version that won't be sold in North America with a 2-liter turbocharged engine to get around regulations and taxes on high displacement power plants.