Chrysler Town and Country Owner's Manual
---
You can find 12 different owner's manuals for the Chrysler Town and Country on this page that are in the PDF format.
Looking For Mechanical Information?
An owner's manual is usually packed with guides on how to operate the car safely and how to maintain it.
If you require mechanical information (for fixing the car yourself for example) then you may need a workshop, service or repair manual instead.
Chrysler Town and Country Service Manuals »

Yearly Town and Country Owner's Manuals
The years available stretch from 2005 through to 2016 and to view the manual you just click the name underneath.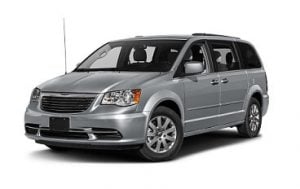 About The Town and Country
Since 1990 when the first Chrysler Town and Country rolled off the production line the minivan has been a common sight on American roads.
These owner's manuals cover how to operate the vehicle safely, as well as common problems that owners may experience with their Town and Country, such as a blown fuse or faulty window regulator.
This was of course until 2017 when the last Town and Country was built and the line replaced by the Pacifica model as sales were falling in the last 2 years it was available.
The car went through 5 generations of redesign with each one bringing the exterior up to date and the interior features relevant for the families that buy the car.
Choices of trim on the Town and Country allowed all sorts of budgets to find a version that was right for them.
The high-end Limited Platinum trim came complete with special alloy wheels, 9 speaker surround sound and a higher-quality interior.
In terms of safety, the car was always rated pretty well by the agencies that crash test cars. The car usually excelled in every test but was let down slightly by the risk of rollover due to the obvious high center of gravity.
Engines were always ample in displacement, a necessity in the US market who are used to large engines and heavy vehicles.
Most of the Chrysler Town and Country's on the road are front-wheel-drive to shave weight and give more room in the cab though some were four-wheel-drive, creating a sort of SUV.