About Chrysler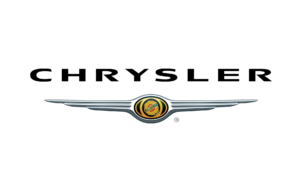 The Chrysler company is known official as FCA US LLC which encompasses their other major brand Fiat as well.
The Chrysler Corporation was originally established way back in 1925 from the remains of the Maxwell Motor Company.
In 1998 the company was bought out by Daimler-Benz but was then broken up again in 2007 for the brand to go on alone.
During the 1960's the Chrysler company went on a buying spree, taking over European car manufacturers to gain a foothold in those territories.
During the great recession of 2008 the company was pushed to the edge, requiring help from the government to survive, which it barely did.
Many different models have been released over the decades that Chrysler has been in operation. They were the company responsible for inventing the mini-van in the 1980's and now carry on that legacy with the Town and Country model.
The brands flagship sedan model allows the normal family man to own a bit of muscle in the form of the Chrysler 300 sedan. A large "hemi V8" engine version exists if you are brave enough, pumping out over 400 horsepower.