Chrysler 200 Owner's Manual
---
You can find 11 different owner's manuals for the Chrysler 200 on this page that are in the PDF format.
Looking For Mechanical Information?
An owner's manual is usually packed with guides on how to operate the car safely and how to maintain it.
If you require mechanical information (for fixing the car yourself for example) then you may need a workshop, service or repair manual instead.
Chrysler 200 Service Manuals »

Yearly 200 Owner's Manuals
The years available stretch from 2011 through to 2017 and to view the manual you just click the name underneath.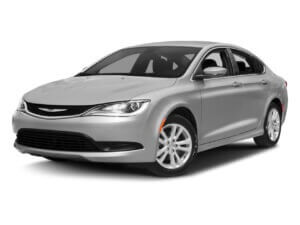 About The 200
From the model years of 2011 to 2017 the Chrysler 200 was in production alongside its sister model the 300 winch was bigger and heavier.
These owner's manuals will help you understand how to use the car's infotainment system better, and they will also give you some tips on what you should do if there are any problems.
The idea for the 200 was for the model to come across as more environmentally friendly and a beak away from the 300 was needed in order to do that.
Original first-generation cars were based on a Mitsubishi platform that is shared with the Chrysler Sebring.
Second-generation 200s were built on a platform that is shared with other Fiat brands like the Dodge Dart.
The engine choices across the 2 generations of the design were limited to a 2.4 I4 or 3.6-liter V6 and these were mated to a 4/6 speed automatic transmission in the first generation but upgraded to a 9-speed in the second.
Safety ratings for the first version were not great with 1 test getting a 1 out of 5-star rating (side-pole) but things changed massively with the second generation in 2017 when it scored 5 out of 5 across all tests apart from rollover where it got 4.
The second generation only ran for 2 model years and saw terrible sales in comparison to the previous generation which was odd because on paper it was a much better car.