Ford Transit Owner's Manual
---
You can find 11 different owner's manuals for the Ford Transit on this page that are in the PDF format.
Looking For Mechanical Information?
An owner's manual is usually packed with guides on how to operate the car safely and how to maintain it.
If you require mechanical information (for fixing the car yourself for example) then you may need a workshop, service or repair manual instead.
Ford Transit Service Manuals »

Yearly Transit Owner's Manuals
The years available stretch from 2015 through to 2023 and to view the manual you just click the name underneath.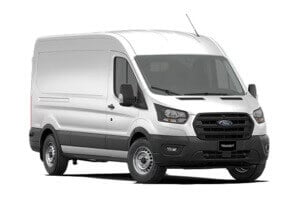 About The Transit
The classic Ford Transit traces its roots back to the early 1950s when it was first known as the Taunus Transit.
After the end of World War 2, the British-controlled side of Germany had manufacturing plants that were put to use and one of the first projects was the Transit.
This new van would be engineered to drive like a car (like the Volkswagen Transporter) but be able to ferry around a workman and his tools.
If you have purchased one of these trucks, the Ford Transit owner's manuals featured on this page will help you get acquainted with your new vehicle.
Over the decades the van was improved vastly in terms of handling and payload capacity.
In the 1980s the van was sold with a huge list of customization options, a tradition that has continued to this day.
The ability for the customer to be able to alter the van during assembly allows it to be tailored to what they need perfectly.
This has led to many niche van producers struggling to keep up with Ford's commercial offering.
With a huge range of engines, transmissions and drive-train the van allows itself to be the perfect platform for many specialized vehicles such as:
School buses
Minibusses
Tipper vans
Disability vehicles with special access equipment
Off-road-capable commercial vehicles
Emergency response vehicles
The Ford Transit has seen a boom in recent decades thanks to the van being built and sold in China using the older second-generation platform and a range of smaller turbo-diesel engines.