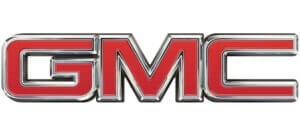 The General Motors Company (or as it is most commonly known by its initials GMC) is one of the largest auto manufacturers in the world and the largest in the USA. You can find the owner's manuals for the popular modern models that have been on sale from the American automaker on this page.
---
Browse by GMC Model (5 in total)
About GMC
This company was originally formed in late 1908 as a holding company that acquired auto manufacturers and industrial companies to become the multinational empire it is today.
It owns many other well-known car brands around the world in many different markets and regions with the most notable being Cadillac and Chrysler.
It used to own a lot more car brands but due to restructuring after the great recession of 2008, it was forced to sell Pontiac, Saturn and Hummer.
GMC is known for larger vehicles such as pickup trucks, station wagons and SUVs, perfect for the North American market.
The most famous models that people know come from GMC are the Envoy and the Canyon.
Both of these trucks have proven to be reliable year after year bringing them back to buy more modern examples of these models.