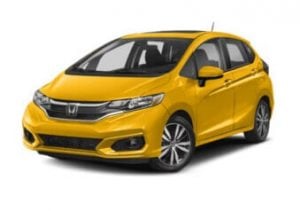 About The Fit
The Honda Fit (also known as the Jazz in some regions) is a supermini class car that sees it compete with the Ford Fiesta and Renault Clio.
In these owner's manuals, Honda goes through some of the most important features in a Fit so that you can get started with your new car as soon as possible.
This class of cars benefits from lower taxes in many countries around the world thanks to their low fuel use and emissions.
Production of this compact car began in 2001 and engine choices were among the smaller 1 to 1.5-liter range with the choice of a 5 speed automatic or manual transmission.
In 2010 a hybrid version was released by Honda that saw an amazing 86 miles per gallon achievable from sensible driving.
2011 saw the introduction of the Fit Shuttle and its hybrid version that turned the supermini into a longer minivan-style car.
Safety ratings for the original car were pretty good but with the introduction of the second generation model in 2007, they pushed it to a full 5 out of 5 stars.
With the introduction of the third-generation Honda Fit, the safety ratings were pushed ever so slightly further, now the car has 5 out of 5 for every discipline apart from rollover where it scored 4.
Currently, the fourth generation is the most recent and sees the car being built and sold successfully in China with a choice of 2 hybrid engine options.
There is a choice of 5 trims in this version of the car that affect the features included in the car, such as:
Sales of the Fit have slowed down around the world over the past 5 years apart from in China where it is still seeing growth exceeding every other market.