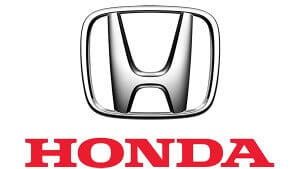 The Honda manufacturing company of Japan is known for producing cars, motorcycles and power equipment. Formed in 1937 from one man's (Soichiro Honda) desire to turn his passion for racing cars into a business met the investment might of Takeo Fujisawa. You can find the owner's manuals for the most popular Honda models this century further down this page.
---
Browse by Honda Model (14 in total)
About Honda
The firm was run for many years by Mr. Honda until Toyota took a 40% controlling share in the company at the start of the second world war and he got demoted.
Honda has held the record for producing the most motorcycles in the world since 1959
The company released its first car in 1963 after dominating the motorcycle market worldwide. The Honda T360 was a small pickup truck and won the appraisal of traders everywhere who didn't want a big bulky truck that would struggle on the tight Japanese mountains.
The range of cars Honda offer contains many well-known models that have been updated each decade. Models such as the affordable super-car NSX and S2000 bring reliable sports car performance to the masses.
Mass-produced general cars such as the Civic and Accord are common sights all around the world. These cars have done well due to their competitive price and low maintenance costs.