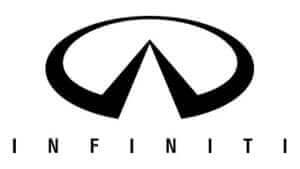 ---
Browse by Infiniti Model (6 in total)
About Infiniti
3 of the big Japanese automakers (Toyota, Honda and Nissan) launched their luxury brands in the 1980s as they took on well-established companies who dominated that space such as Mercedes-Benz.
The Infiniti car manufacturer has some light presence in Motorsport, though only as a sponsor of Red Bull Formula one.
The company had successes in the 1990s with its Q45 model, a V8 to match the Lexus GS that was popular among business people in the USA.
The 2014 release of the Q50 by Infiniti gained a whole new audience of customers who jumped onto the brand. The lighter weight but still large presence car was more economical without having to lose the abundance of space that a family needs in a car.
If you are looking for a replacement for your German Mercedes-Benz SL that is made in North America then the Infiniti Q60 can fit that need. The gorgeous styling and adaptive suspension mean the car can be both sporty and comfortable.