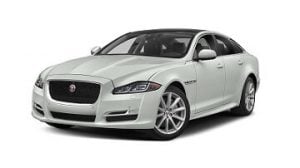 About The XJ
The XJ line from Jaguar can be traced all of the way back to the late-1960s.
It was originally classed as a mid-size luxury car but in 2003 as the model grew in size it was reclassed as a full-size luxury car.
Many new features were showcased in this new XJ line from the luxury automaker including power steering and air conditioning.
A premium version of this new line was also sold by Daimler as the Sovereign fitted with more features as standard and a higher-quality finish.
The car has only ever been sold as a saloon/sedan and by default it is rear-wheel-drive, a four-wheel-drive had been offered in later generations.
Over the years since the XJ has gone through many generations of design and the final was the X351 from 2010 through to 2019.
This final version of the car was produced in India and shipped to Britain to assemble from kit-form in Birmingham alongside the rest of the Jaguar fleet.
It was offered with the choice of one of four engines, ranging from the twin-turbocharged V6 diesel through to the supercharged gasoline V8.
From 2013 onwards the car was fitted with an 8-speed automatic transmission, prior to this it was a 6-speed automatic.
Previously the XJ had shared its platform with the XK but in its final form shared it with most of the Jaguar range on an in-house developed base.