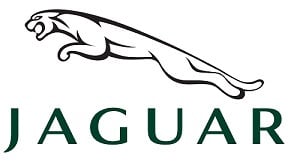 ---
Browse by Jaguar Model (9 in total)
About Jaguar
You can trace the roots of the company back to the 1920s when it was first formed as a motorcycle sidecar manufacturer.
The next step for the original founders was to move into creating bodies for passenger-carrying automobiles.
Back in the early 1900s, it was common for one manufacturer to create the chassis and another (coachworks) to create a body/interior for it.
Some of the first major models that the company made were branded as the "Jaguar" – a name that the company would then start to use to brand its entire operation with.
Later on, the company would find its niche by offering luxury and high-performance model lines.
Some of the most famous Jaguar models include the F-Type, XJ6 and the XJ220 – a supercar that held the title of the "world's fastest production car" for several years.
Nowadays the company is operated by Indian firm Tata Motors and is bundled with their other British brand Land Rover to operate as one unit.