Jaguar F-Type Owner's Manual
---
You can find 11 different owner's manuals for the Jaguar F-Type on this page that are in the PDF format.
Yearly F-Type Owner's Manuals
The years available stretch from 2013 through to 2023 and to view the manual you just click the name underneath.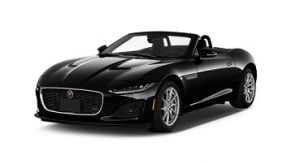 About The F-Type
The first Jaguar F-Type models went into production in 2013 as the long-awaited replacement for the E-Type.
That E-Type was a huge symbol for the 1960s and is a sought-after car even today as collectors look for good quality examples or to restore them.
Both the F-Type and the E-Type are 2-seat 2-door grand tourers fitted with high-performance engines.
The classic model was known for its long bonnet and high-powered V8 engine.
This newer F-Type is fitted with more modern options such as a turbocharged 2-liter engine and a supercharged 3-liter V6.
You can however still find a few of the modern models fitted with a supercharged V8 that the company took from the XE.
Underneath the car is a chassis constructed using mostly aluminium and modern fastening technique to keep weight down.
The platform that underpins it is a shortened version of the one that is also used in the XK.
It has an all-around double-wishbone suspension setup for the best possible performance and ride quality possible.
You can also find start-stop technology employed by the F-Type that is said to conserve around 5% of the fuel.
All models have a fabric soft-top that raises and lowers in 12 seconds as long as the car is being driven at less than 30 miles per hour.