You can find 9 different owner's manuals for the Jaguar XK on this page that are in the PDF format.
Yearly XK Owner's Manuals
The years available stretch from 2007 through to 2015 and to view the manual you just click the name underneath.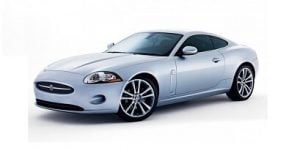 About The XK
The XK from Jaguar was the company's 2+2 grand-tourer that entered production in 1996 for the 1997 model year.
It ran through to the 2015 model year and was offered in both a coupe boy style and also as a convertible.
The XK was designed to replace the XJS which had run from the mid-1970s and was also based on the XJ platform of the time.
Across both of its two generations of design, it shared a chassis with the XJ – during the second generation it employed a mostly aluminum design.
This aluminum body and chassis were a first for the British luxury car manufacturer and the company went on to use it in the rest of the fleet moving forward.
During the first generation, your XK would have been fitted with a 4-liter and then 5-liter V8 with a supercharger fitted.
The second generation was fitted with a 4.3-liter or 5-liter V8 that was also supercharged, although a more modest naturally-aspirated 4-liter V8 was also available.
Along the Jaguar XK's 17-year life you can find a lot of different special editions offered by the company including the:
XKR Portfolio
XKR-S
XK60
XKR 'Goodwood Special'
XKR 175
XK E-Type 50th Anniversary Edition (to celebrate the 50th birthday of the E-Type)
It was retired from production in 2014 with no direct replacement intended from Jaguar.
A lot of the manufacturing equipment was then used for the new F-Type to salvage some of the technology.
The F-Type is not in the same segment as the XK as it has only 2-seats and is offered with smaller displacement engines.