You can find 11 different owner's manuals for the Kia Niro on this page that are in the PDF format.
Yearly Niro Owner's Manuals
The years available stretch from 2019 through to 2024 and to view the manual you just click the name underneath.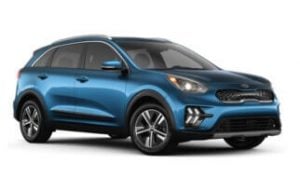 About The Niro
Production of the Kia Niro started in 2016 with sales of the car starting in 2017 in the UK and 2018 in the USA.
All examples of the Niro are either standard hybrid or are plug-in hybrid offering the ability to charge up and run the car purely on electricity alone.
They are classed as hybrid subcompact crossover SUVs with the appearance of a normal SUV without heavy off-road equipment, resulting in lower running costs.
The engine inside the car is a 1.6-liter gasoline unit mated to a 6-speed dual-clutch transmission – the hybrid tech is shared with the Optima model.
Although the drivetrain options are pretty limited you do have the choice of one of the following 6 trims in the Kia Niro:
EX
EX Premium
FE
LX
LXS
S Touring
Touring
A full-electric version of the car also exists that is powered by a battery with no fuel-driven engine on-board, separate owner's manuals are included on this page for those versions.
When the car was crash tested by Euro NCAP it scored 4 out of 5 stars falling back slightly in the pedestrian and safety assist disciplines.
Sales sit at around 25,000 per year and the car has received positive feedback from motoring publications for its "normal" looks considering its eco-credentials.
You can find out more about the hybrid drivetrain and the features the Niro has to offer by looking through an owner's manual for the car.
Choose a year from the list to the left (or above if viewing on mobile) and then view the PDF manual on your device's browser.