Mercedes Benz V-Class (Vito/Viano) Owner's Manual
---
You can find 10 different owner's manuals for the Mercedes Benz V-Class (Vito/Viano) on this page that are in the PDF format.
Yearly V-Class Owner's Manuals
The years available stretch from 2014 through to 2023 and to view the manual you just click the name underneath.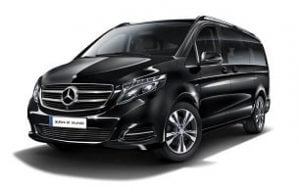 About The V-Class
The Mercedes-Benz V-Class, also called the Vito or Viano depending on the model type, is a minivan platform that has been produced by Mercedes-Benz since 1996.
It has also been sold as the Mercedes-Benz Metris in North America. However, it was announced that this version will be discontinued in 2023.
Since that time, there have been three generations released, with the latest coming to market in 2014. Additionally, it received two upgrades during its second generation. These came in 2010 and 2013.
As an MPV, the V-Class and Viano versions feature a 4-door layout and are capable of seating up to eight passengers, although they more commonly seat seven passengers as standard. The standard Vito is sold as a panel van.
These are all driven by typically either rear-wheel or four-wheel drivetrains. However, some models have been offered with front-wheel drive.
Trim and other options include three lengths, two wheelbase options, as well as the configuration of either panel van or people carrier.
Trims for the latest versions include the base Pure, followed by Progressive, and the top-tier Premium. Notable trims for the passenger carrier versions include Avantgarde, Exclusive, and AMG.
Engine options have included a single 2-liter inline-4 petrol engine for the latest models. Diesel options are far more extensive, including engines ranging from a turbocharged 1.6-liter R-Type inline-4 up to a turbocharged 2.2-liter OM651 inline-4. There is also an electric version powered by an EQV 300 powertrain.
Older models had engines up to the 4.3-liter V6 and 6.3-liter V8 found in exclusive Brabus high-performance versions.
These have been mated with various transmissions. These include a 6-speed manual, 7-speed and 9-speed automatics, and a continuously variable transmission.