Renault Koleos Owner's Manual
---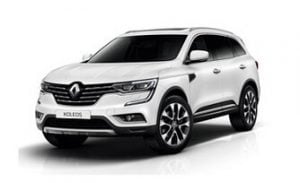 About The Koleos
Production of the Renault Koleos began back in 2007 as a joint project between the French automaker and Samsung.
In some regions around the world, the original car is known as the Renault Samsung QM5 and the second generation as the Renault Samsung QM6.
The first-generation model of the Koleos was based on the C platform that is also used under the Megane and the Nissan Qashqai.
Assembly of the models took place in South Korea, India and Russia for their local markets.
Customers outside of China could choose just one gasoline or diesel engine, Chinese customers had the option of a smaller displacement gasoline engine.
In 2016 a second-generation version of the Koleos came onto the market and was now built on the Renault CMF platform.
This platform is used under many of the Renault/Nissan models including the Nissan Pulsar as well as models it shared with before.
Buyers could now choose from one of three drivetrains including a front-wheel-drive, a standard four-wheel-drive and an adaptive system that delivers torque where it needs it.
All of these newer Koleos models have a touchscreen infotainment system with the size of the screen depending on the trim level you choose.
You could find the compact crossover SUV on sale for the first time in the UK in 2017 but after just 3 years of sluggish sales, it was removed from that region.