Nissan Qashqai Owner's Manual
---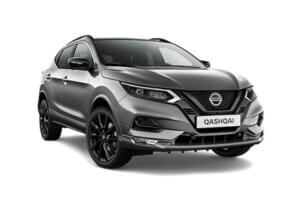 About The Qashqai
Famously named after some mountainous folk who live in Iran, the Nissan Qashqai is a compact crossover SUV.
These owner's manuals will help you find out more about how to maintain your new vehicle by going over what you should know before buying a Qashqai.
Like many other crossover SUVs, this is built on a platform shared by normal road cars, the Qashqai is currently built on the same underpinnings as the Nissan X-Trail.
So far since production began in 2006 the car has been through 2 generations of redesign and sales have risen year on year.
The first-generation Qashqai was built on a platform designed by Japanese car manufacturer Nissan to be used on several lines such as the Rogue and Sentra.
Choices of engine for this initial version included a variety of small-displacement petrol and diesel fuel types with the choice of CVT, manual or automatic gearbox.
With the introduction of the second generation in 2013, the platform changed to the CMF-C/D and is shared with many other models such as:
Production of the Nissan Qashqai has always taken place at plants in the UK, Japan and China with additional production of the second generation taking place in Russia.
A performance trim was introduced that was named the Nissan Rogue Sport for the North American market.
Aside from the performance trim, you can also find the more modern versions of the car sporting labels such as:
Acenta
Acenta Premium
Acenta+
Black Edition
N-Connecta
N-Motion
N-Tec
N-Tec+
N-Vision
Pilot One
Premier Limited Edition
Tekna
Tekna+
Visia
Nissan claims that the move to introduce this model to the USA as the Rogue Sport was to capitalize on the success of the Rogue brand but others claim it is because American's find it hard to pronounce Qashqai.