Nissan Pulsar Owner's Manual
---
You can find 10 different owner's manuals for the Nissan Pulsar on this page that are in the PDF format.
Yearly Pulsar Owner's Manuals
The years available stretch from 2013 through to 2022 and to view the manual you just click the name underneath.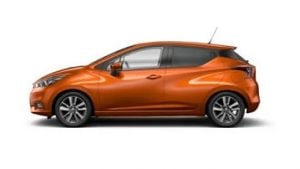 About The Pulsar
The Nissan Pulsar nameplate has been through a long and fruitful life with the Japanese automaker.
It has been applied to both compact and subcompact cars, starting in the 1970s and still going to this day.
The Original Pulsar
The original subcompact Pulsar that entered the markets in 1978 was intended to replace the Datsun Cherry.
This Cherry was the first of the company's small and lightweight front-wheel-drive cars that competed heavily with the Honda Civic that was launched at roughly the same time.
For six generations this subcompact Pulsar went from strength-to-strength dominating markets all over the world.
It was marketed under various different names including Datsun 310 in the USA, Datsun Cherry in Europe and Sentra in Malaysia.
In 2005 the name was retired from use after being on sale only in Australia and New Zealand.
Nissan introduced the Tilda (known as the Versa in North America) subcompact as the replacement for the Pulsar.
Pulsar Revival
In 2013 Nissan brought back the Pulsar name from retirement and applied it to the Sylphy model for the Australian and New Zealand automobile market.
That Sylphy itself being a rebadged seventh-generation Sentra compact car with slight changes to help it sell in Asian markets.
At the same time, Nissan also introduced other revivals of the Pulsar name across the world including a rebadged Versa/Tilda to Thailand and a European-only model.
The European-only Pulsar (called the C13) was based on the CMF platform like the Renault Clio and the Nissan Note.
This C13 version ran through to 2018 in Europe but was introduced into China in 2016 and continues to sell to this day.